I am FCUK girl through and through, ever since the tongue-in-cheek ad campaigns and a peek into my already rammed wardrobe - wait who am I kidding it's just an Argos rail that's already bending under the weight - collection of dresses is predominately French Connection. I have to say my nearest store (Leicester) has closed a while ago so it's either a trip to Notts or online shopping. A boutique in town does stock them but usually the more casual items and hardly ever dresses and dresses are what I am all over! Anyway as it was my birthday, one of my fav pressies was free P+P and news of their sale reductions. I have to say though I should had waited one day as I already brought a striped dress (v.Chanel) of ASOS because it was £7 cheaper and if you can wait up to 6 days for delivery you don't pay any extra charges - bonus.
I had been after this for ages but couldn't really afford the full price tag so at £38 in the sale on ASOS it was a no-brainer. When it arrives I'm sure it will be beautiful enough for me to wear it work with tights and heels or maybe shoeboots (shoots - are we still using that term? Must check Grazia) in winter or for a fancy meal if anyone cares to take me out.
Anyway back to the French Connection website, a lot of their items are less than half-price including these gorgeous shoes, my sister has ordered for me as a pressie. Stupid me though told the sis that I had free postage and now she wants them as well. I have three options: 1) lie and say my code doesn't work, 2) Wait until the size 8's get sold out, hint hint or 3) Buy them for her (unhappy face - not a fan of emoticons btw)
Currently I am awaiting delivery of the black pair and I was going to wait and see how nice there are to decide if I'll be getting the nude, but everyone has beat me to it and they are now sold out in my size - boo! I do have a sneaky plan though, ASOS has them in the sale too but at much higher price so I'm going to wait until they come down and buy, buy, buy! I am a bit reluctant to reveal the price as they are a complete bargain, but as I am a true professional and these are my confessions not to mention that probably no-one is reading this yet, they were originally £130 down to.....wait for it.....£30 (why someone hasn't snapped me up yet as press officer is beyond me).
Other favourites of mine are the Paradise dress, avail in Peacock, Black, Eclipse, Antique Lace and Pink Lady £45 down from £140.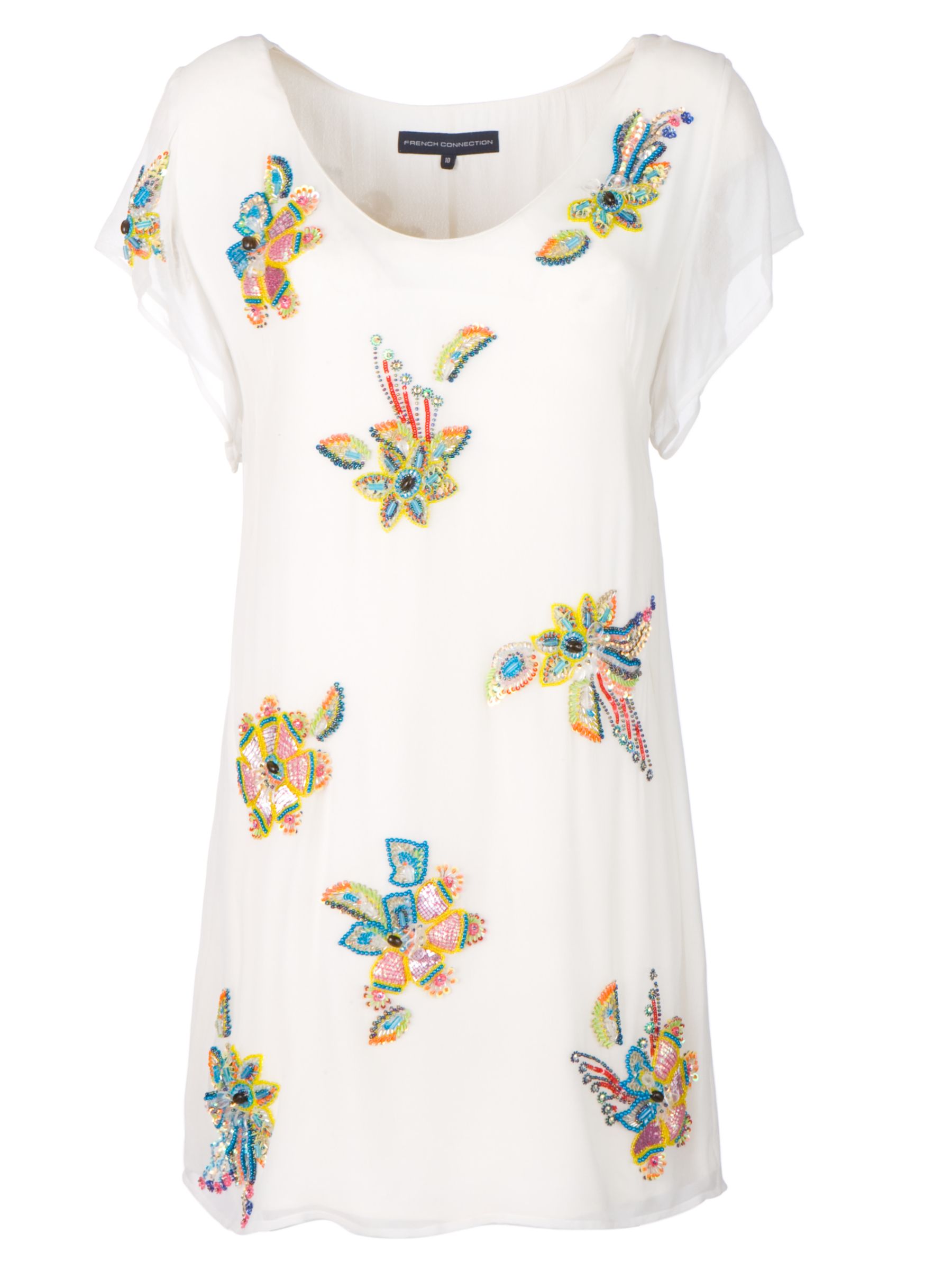 I think I'll be getting the Eclipse which is a midnight-blue and more wearable for day with flats or heels. Some of the dresses are only available now in the shorter 31" so remember to body brush and fake tan before daring to bare. For those who are a bit self-conscious of the dreaded bingo-wings grab the sheer long sleeve version which has been reworked for this season, perfect for teaming with an up-do for a evening wedding. Please, please, please don't team with the matching bag - that is so Gok Wan.